Shandong YD Laser Technology Co.Ltd.,one of the leading company in manufacturing of CNC Fiber laser cutting equipment. We set up our own R&D facility, in-house designed the machines, manufactured in our latest modern factory and provide sales & after sales service support to our customers. Our products ranged from premium level precision and productive model to enhance & balance medium series and cost effective single platform model for entry level requirement. Beside fiber laser cutting machine, we also manufactured bedded type CNC plasma cutting machine, gantry type plasma cutting machine, 3D fiber laser cutting machine, laser engraving machine, laser welding machine, laser cleaning machine and etc. As one of the leading manufacturer of CNC equipment in China, is our pleasure to provide our customers with excellent service, including customized machine design, machine operation, software training, and machine maintenance. Our skilled service engineer / technician is always be prepared to fully support to our customers.
We cares about what our customer's needs. We know the important of R&D, and every year we invest in developing new technology and improve our machine's quality and performance. Our sales and after sales service support team also play an important role to deliver the best service to support our valuable customers.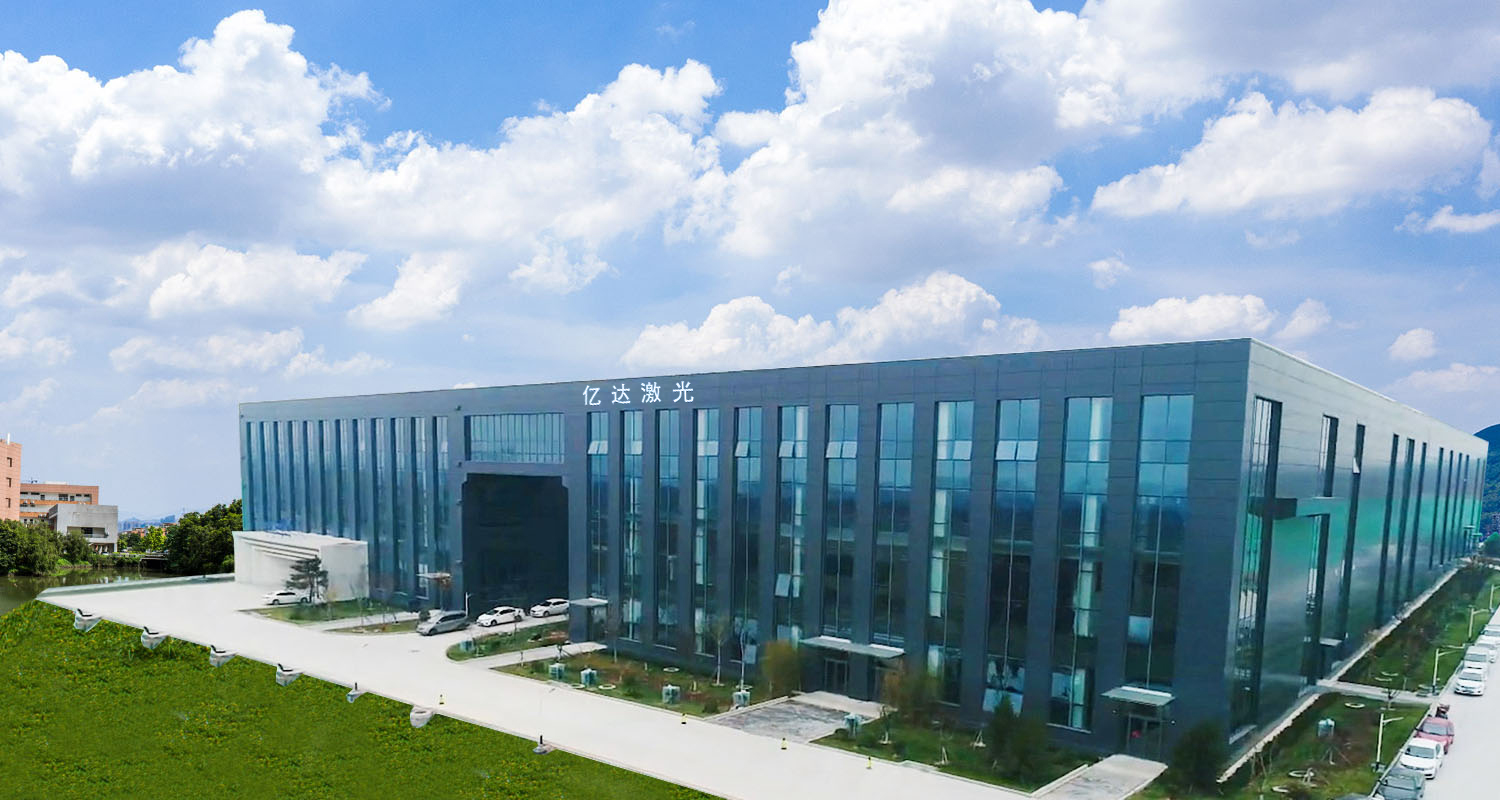 Research and development strength
YD laser is a company which is specialized in fiber laser cutting industry, located at Qilu Laser Industrial Park, Zichuan District, China. The first batch factory which set up in this area has a total production floor space of 30,000 Square meter. With accumulated many years of experience in laser cutting technology, factory been operated by a group of laser specialist, professional engineers and skill workers.
The company mainly focus on new technologies, quality improvement, smart application, market demand and other aspects which related to machine improvement. We emphasis on "3-H" concept, high efficiency, high performance and high precision, therefore our laser cutting machines are widely used in the industry related to: machinery and equipment, electrical equipment, sign board, sheet metal production, precision parts manufacturing, auto parts, digital products, hardware products, electronic components and other industries. YD laser are specializing on all sizes of laser cutting machine, from large breadth to medium and from small breadth to tube laser cutting. We work closely to cooperate with the supplier from Europe, Japan, USA, and others, and it helps us dramatically improved in cutting efficiency, laser beam quality, and stable performance especially during cutting thicker material and faster cutting speed on thin material. Our Equipment are successfully exported to Malaysia, Thailand, Vietnam, Korea and other regions.
YD Laser always keeps to the philosophy of "Manufacturing with High Precision and Excellent Quality ". By continuous improving on product quality, we manage to gain the trust and support from our customers!
Complete sales network coverage:The company sales network channels covered 25 provinces (municipalities directly under the Central Government) across the country, and fully support on any products and sales inquiries by our customers in the shortest time.
The concept of International expansion: By the trust and support from our customers , we are not only selling in China domestic market, but also export to the Middle East, Africa, Southeast Asia, Europe, America and others countries.
After-sales service system: Every new machine we will provide installation, commissioning, operation and maintenance training. We also will support our customer thru phone support and on-site support subject to customer machine's problem.